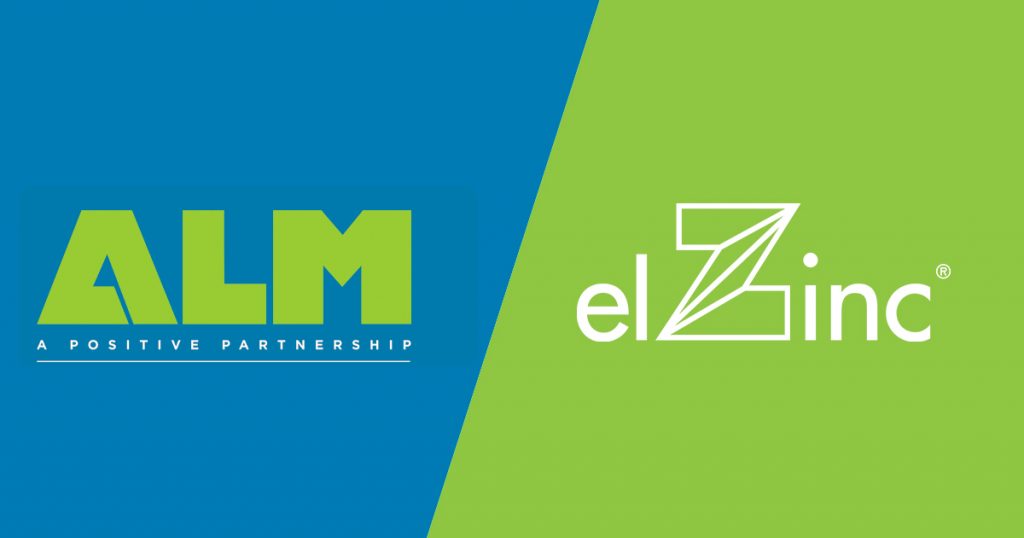 ALM HM and elZinc announce a new distribution partnership in the UK and Ireland
ALM are pleased to announce that the full range of elZinc roofing & cladding products are now available to purchase from our Associated Lead Mills Hard Metals division based in the UK and Ireland. Our partnership with elZinc expands the ALM HM product range and strengthens our presence in the UK and Ireland, which will serve to mutually benefit all sectors of the roofing and cladding industry.
Zinc-copper-titanium alloy ensures a long-lasting, high-quality solution for building envelopes, and is available in a wide range of attractive finishes:
elZinc Alkimi: A range of grey finishes comprises elZinc Natural (the original titanium zinc fresh from the rolling mill) and our 5 pre-weathered finishes (elZinc slate, elZinc Graphite, elZinc Oliva, elZinc Crystal and elZinc Lava) All our elZinc Alkimi range is guaranteed for life.
elZinc Rainbow: A range of coloured architectural zinc available in 6 standard warm and attractive finishes – red, blue, green, black, gold and brown.
To design and build big, we can produce our complete range of finishes up to a maximum width of 1340mm and up to 2,5mm thick.
For all Hard Metal enquiries please call ­­
UK:
01992 801 927
sales@almhm.co.uk
Northern Ireland:
+44 28 3832 5757
more@metseam.com
Ireland:
+35314201714
sales@almhm.ie
—
National Construction Training Services (NCTS) offer a variety of Hard Metal courses from basic through to NVQ level in Salford & Hoddesdon.
To find out more contact:
training@ncts.org.uk
or call 01992 801914.