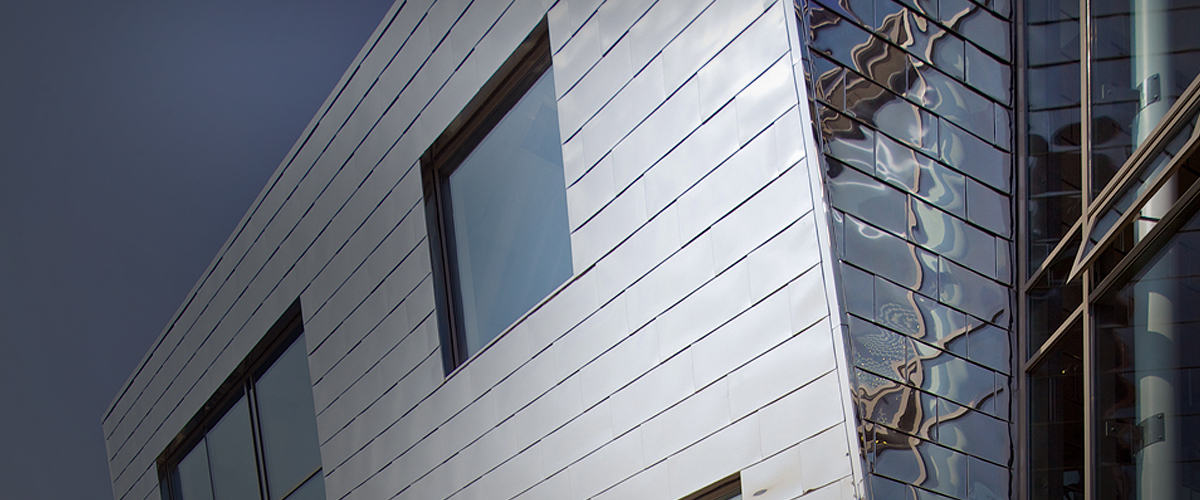 Stainless Steel Metal Roofing
and Cladding Materials
ALM HM supply all finishes and keep a large stock
of the main products in house.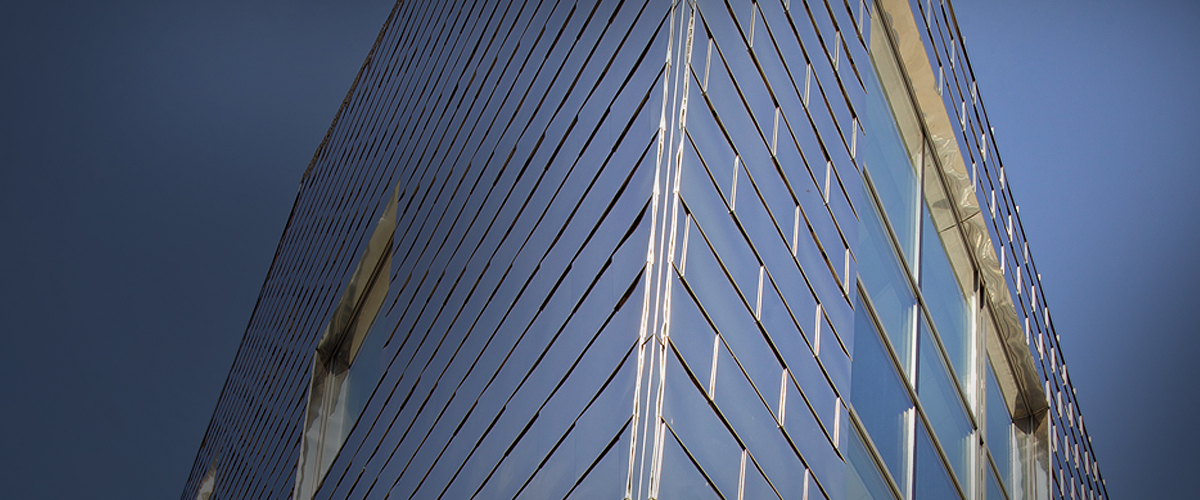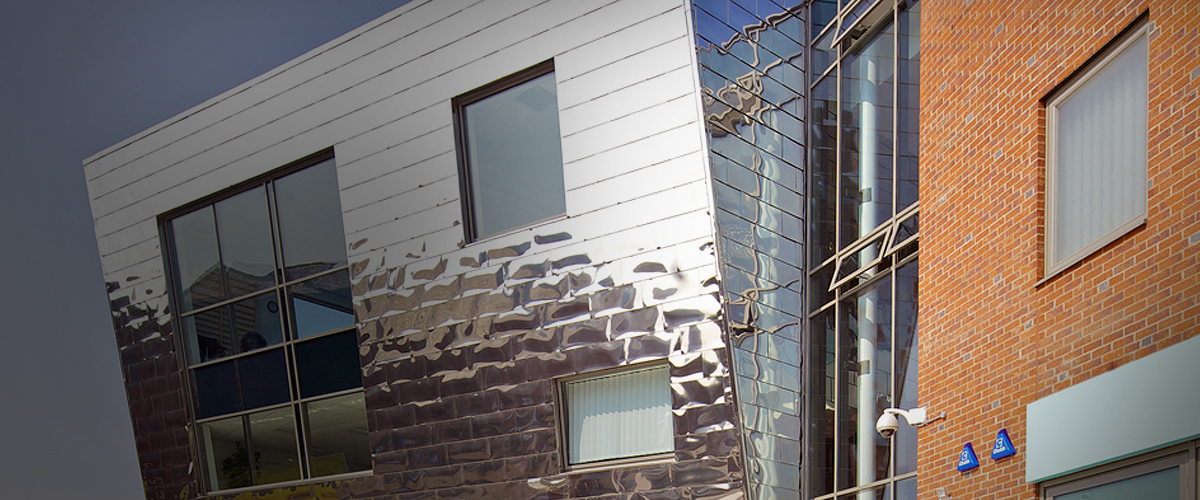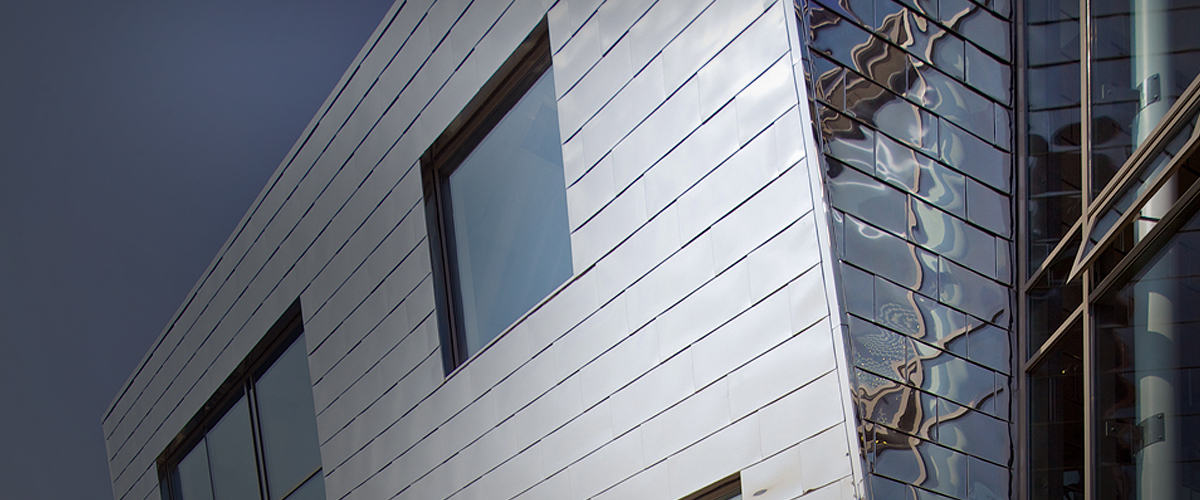 Stainless Steel Metal Roofing and Cladding Materials…

ALM HM Ireland are an official Stockist of Aperam, for their Uginox Patina & Uginox Top, range of Stainless Steel, for Roofing & Cladding
UGINOX PATINA is available from ALM HM IRELAND in 0.5mm thickness and various standard coil widths of 580mm, 1000mm & 1160mm.
UGINOX TOP is also available from ALM HM IRELAND, in 0.5mm thickness, and coil widths of 580mm, 1000mm and 1250mm.
Non-standard widths of both finishes are available by special order.
UGINOX Patina tin coated stainless steel is liked by architects for its ability to mimic the colour of aged lead sheets. Achieved through an electroplating process with tin on both sides, UGINOX Patina will gradually take on a non reflective, matt grey patina. This patina develops on the surface upon exposure to normal atmospheric conditions. UGINOX Patina is commonly specified on heritage and worship projects as well as modern applications where there is a specific requirement to blend with the historical surroundings.
UGINOX TOP, features a rolled matt surface on both sides. The low reflective surface finish is achieved through a skin pass process engraving a micro texture on the surface. Uncoated and with a matt appearance, UGINOX TOP can be used in any roofing or cladding application. We also particularly recommend the use of UGINOX TOP on fascia and soffits where natural rain washing could not complete the weathering process of UGINOX PATINA.
Stainless steel is becoming more and more popular as a roofing and cladding material due to its green credentials, its resistance to corrosion and staining, low maintenance and familiar lustre.
LINDAB GreenCoat PLX, available in a range of matt and gloss finishes, is galvanised Swedish Steel, with a high build polyester, slightly structured surface. The nominal coating thickness is 36 microns. The beads in the paint makes the surface more scratch resistant compared to a smooth coating. A substantial part of the solvents has also been replaced by renewable alternatives, most commonly Swedish rapeseed oil. The rapeseed oil reacts into the paint when cured and that makes it possible to use a polyester binder that gives a very flexible coating with improved colour and gloss retention. The base material PLX, is an extra soft tinsmith quality. The steel has practically no spring back so that tight seams can be achieved. The material can be both hand a machine seamed.
GreenCoat is a registered brand by SSAB.
Please click on a particular supplier below for further information.

"A Positive Partnership –

Through excellent work ethics and unparalleled service ALM

HM

Ireland have become leaders in our field.

"