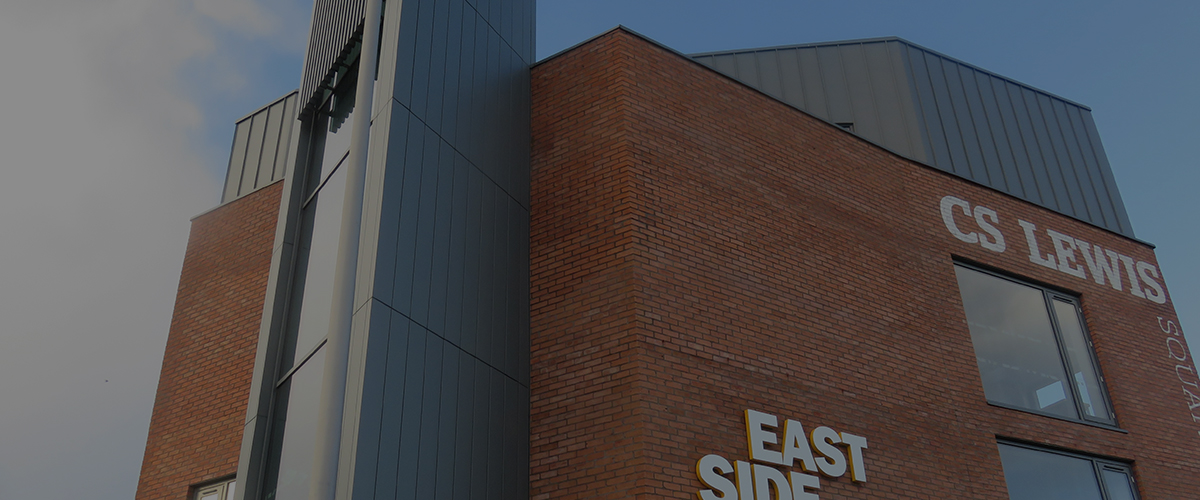 VMZINC Metal Roofing
and Cladding Materials
Zinc stockist and supplier
to Ireland's building industry...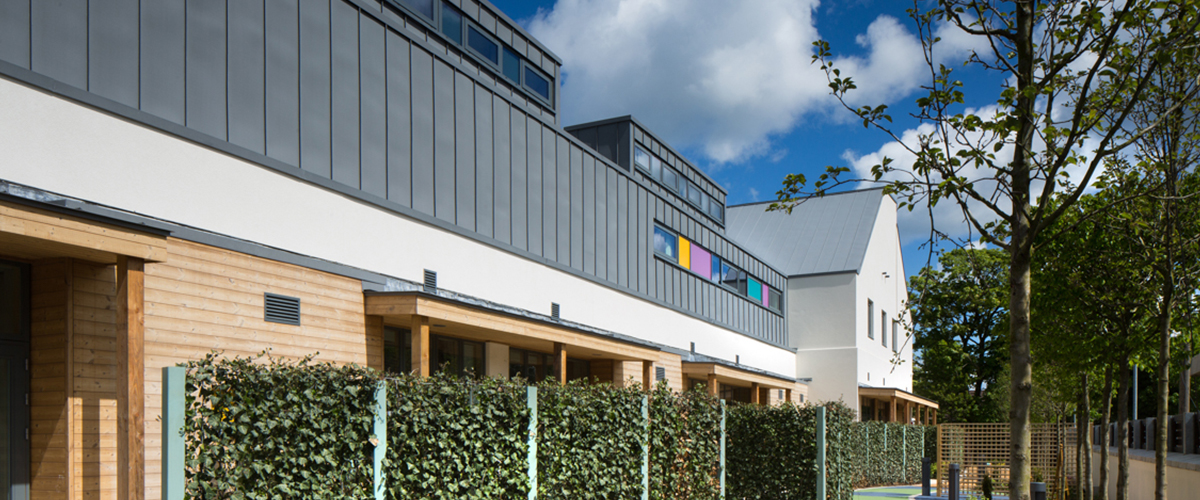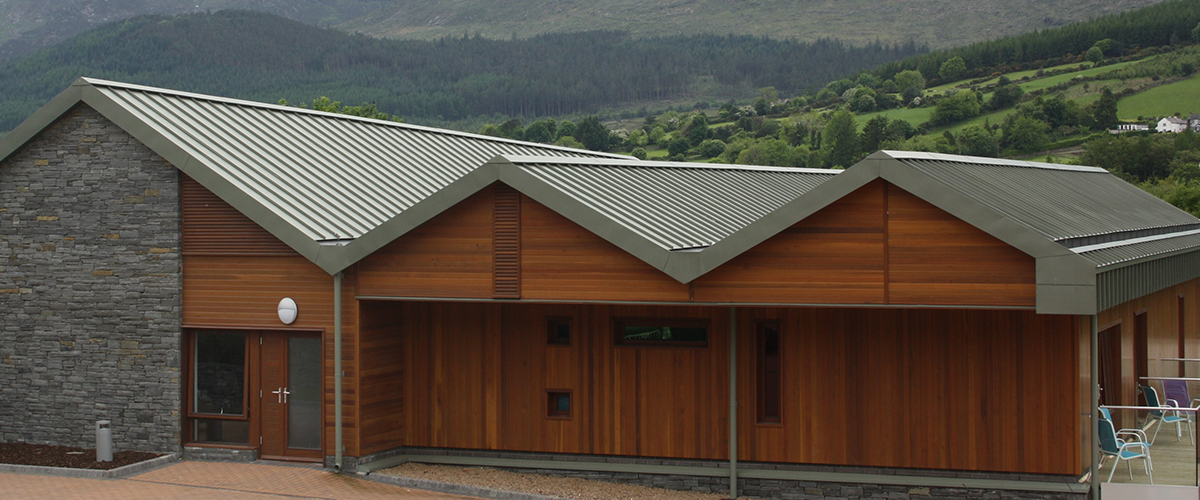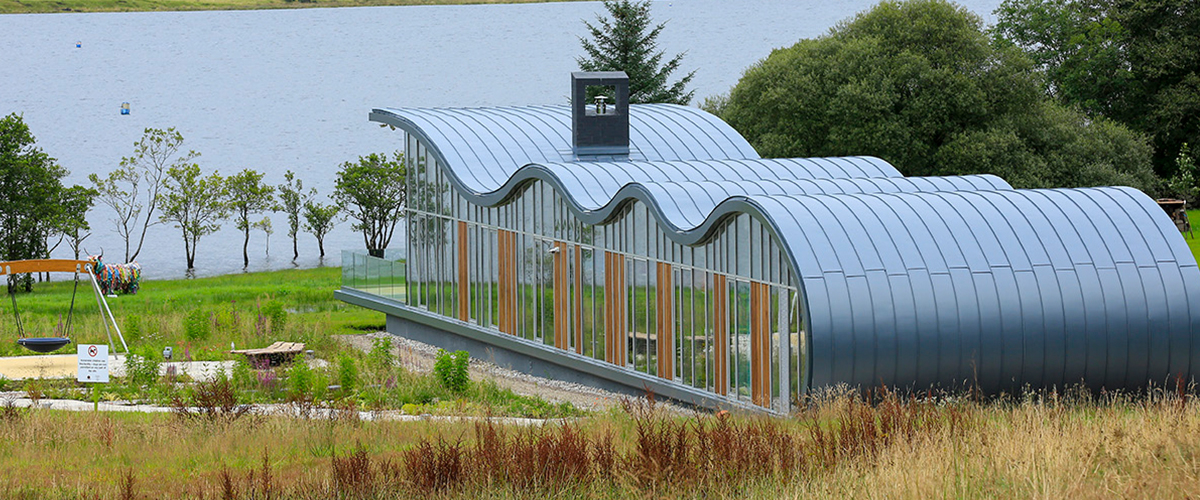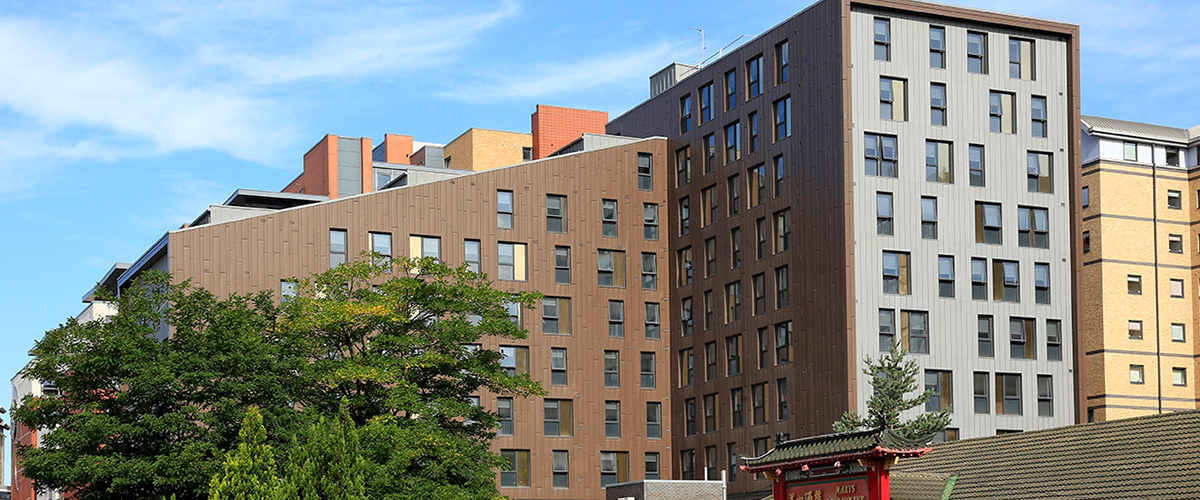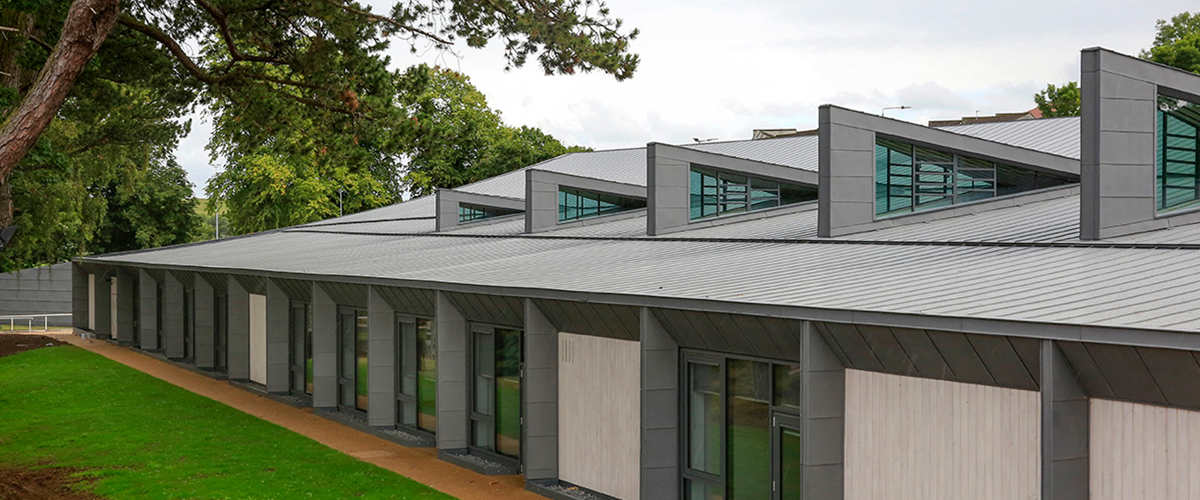 VMZINC Metal Roofing and Cladding Materials…

ALM HM Ireland are the main stockist in Ireland for all VMZinc products.

VMZINC offers a variety of facade and roof techniques in zinc using a large unique range of surface colour aspects.
NATURAL VMZINC. Natural Zinc by VMZINC is the original zinc – with a very shiny surface when leaving the rolling mill. When installed on the exterior of a building, Natural Zinc will weather and form a beautifully textured grey patina. The development of the patina can take several years depending on the location of the panels, and the project location.
QUARTZ VMZINC. QUARTZ offers a similar appearance as the natural patina, developed over time, by the Natural Zinc. This pre-weathering process involves a surface treatment of Natural Zinc. When QUARTZ ZINC is scratched, it will self- heal. Nearest RAL is 7037.
ANTHRA VMZINC. ANTHRA ZINC, with its visable grain matches the colour of slate. The pre-weathering process involves a surface treatment of Natural Zinc. Nearest RAL is 7021.
AZENGAR VMZINC. AZENGAR is the 1st engraved zinc. Its uneven surface gives zinc a new appearance. AZENGAR is achieved with a surface treatment of NATURAL ZINC. As with NATURAL ZINC, AZENGAR can naturally develop a protective patina that will darken the light grey characteristics of the zinc and lengthen the material's lifespan.
PIGMENTO VMZINC. With PIGMENTO the surface colour is created by adding mineral pigments to a durable protective coating, creating red, green, blue, brown and grey pre-weathered zincs. PIGMENTO provides a special resilience in a marine environment and makes the removal of salt deposits easier than on the regular surfaces of other zinc finishes. The textured aspect of the pre-weathered zinc shows through the colour just as the grain of wood is visible through coats of varnish.

VMZINC PLUS consists of VMZINC (in all finishes) with a protective coating on the underside. The 60 micron thick coating is applied in the factory. VMZINC PLUS should be used when vented plywood is the substrate for the roof. VMZINC PLUS should also be used on warm roof construction. The warm roof construction must follow all VMZINC recommendations.
VMZINC STRAT. In 2005 VMZINC launched the PIGMENTO range which is pre-weathered zinc with an added pigment which is then sealed with a coating. This coating results in elements such as salt in the air adhering and reacting with the zinc far less than with standard QUARTZ and ANTHRA ZINC. VM now offer this clear coating on QUARTZ and ANTHRA and the product is called QUARTZ STRAT and ANTHRA STRAT. For coastal locations (within 20km of the sea) the use of PIGMENTO and STRAT products will reduce potential superficial staining on building surfaces with limited exposure to rinsing by rainwater. For these surfaces within 1km of the sea, permanent staining resulting from salt exposure, is still likely.
VMZINC material warranties can be obtained from ALM HM Ireland immediately after completion of any project carried out to VMZINC Specification.
"A Positive Partnership –

Through excellent work ethics and unparalleled service ALM

HM

Ireland have become leaders in our field.

"