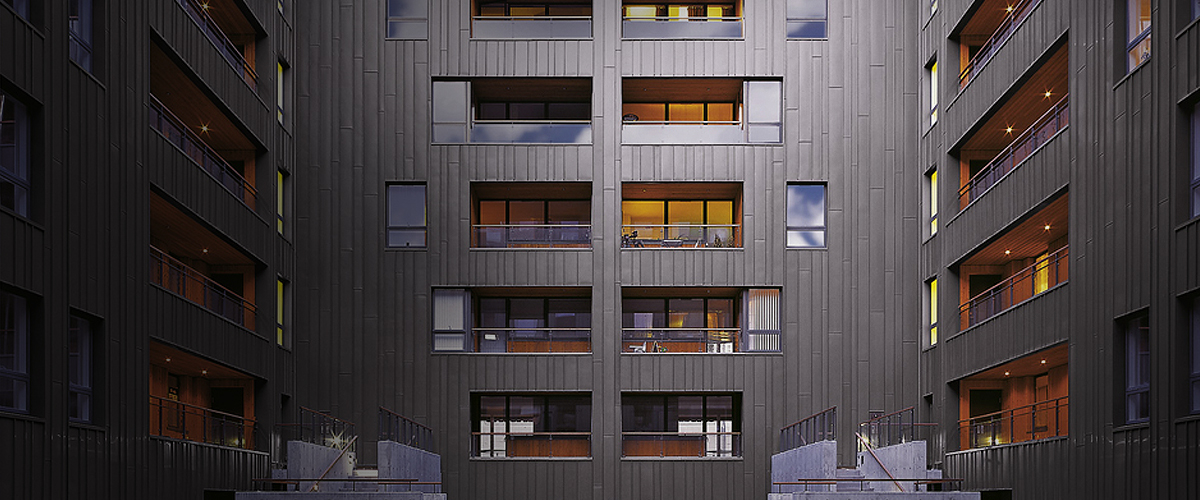 LINITHERM
Insulation
Produced by Linzmeier®
in Germany

PUR/PIR rigid foam acc. to DIN EN 13165 class E, coated with aluminum film on both sides derived wood panel, 22 mm thick, coated, for mounting the metal roofing Tongue & groove pressfit joints on all sides, plus OSB panel with tongue & groove. When constructing the sub-roof and the entire roof structure, the rules, instructions and guidelines in the separate Linzmeier data sheet must be observed. Composite board made of: PUR-EN 13165-T2-DS(TH)9- CS(10\Y)100 plus 22 mm thick derived wood panel 2420 x 580 mm (= calculation measurement)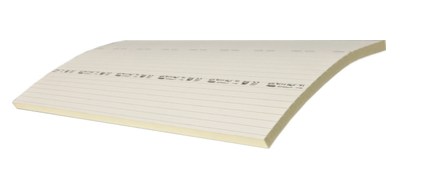 Insulation core: PUR/PIR rigid foam in accordance to DIN EN 13165, class E, with mineral fleece on both sides, insulation lement slit above and below Edge connection: round about edgeless. Please note: Vapour barrier to be fitted on site. When constructing the roof substructure and the entire roof system the specialist rules must be observed.
Identification according to EN: PUR-EN 13165-T2-DS(TH)9-CS(10\Y)100
Overall dimension: 2440 x 1200 mm
(= calculation measurement)
.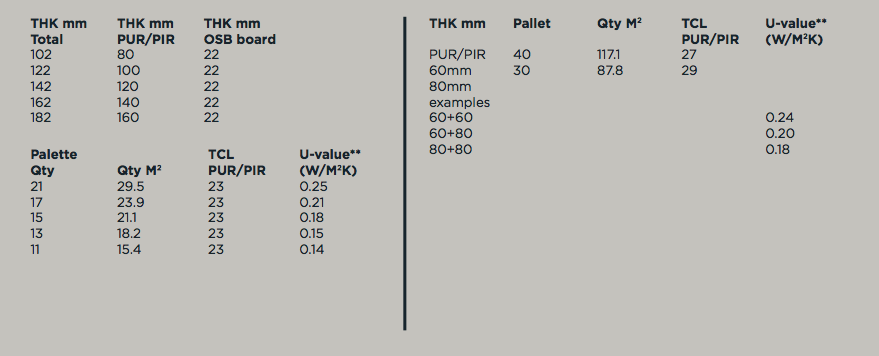 "A Positive Partnership –

Through excellent work ethics and unparalleled service ALM

HM

Ireland have become leaders in our field.

"