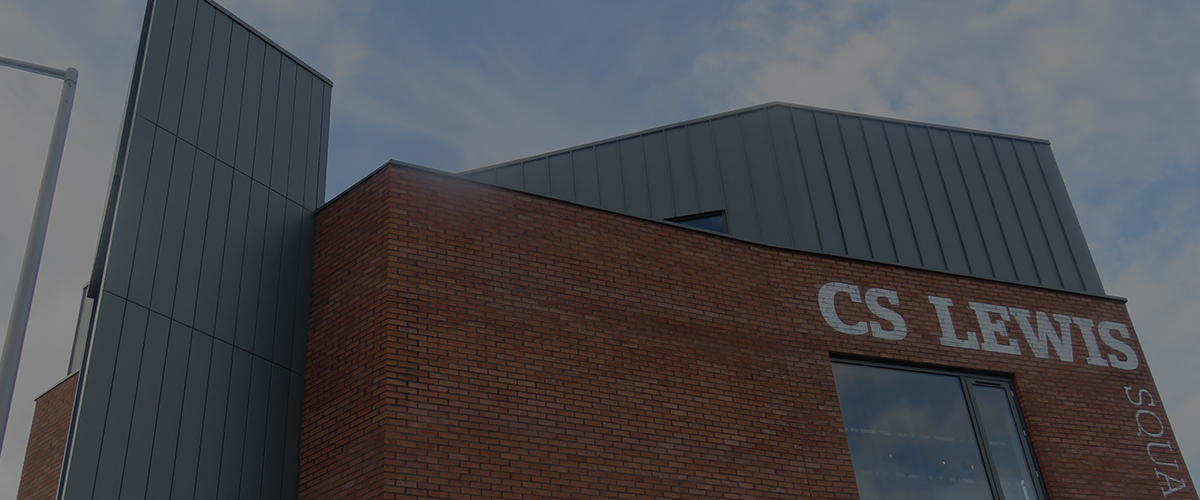 Zinc Metal Roofing
and Cladding Materials
Zinc stockist and supplier
to Ireland's building industry...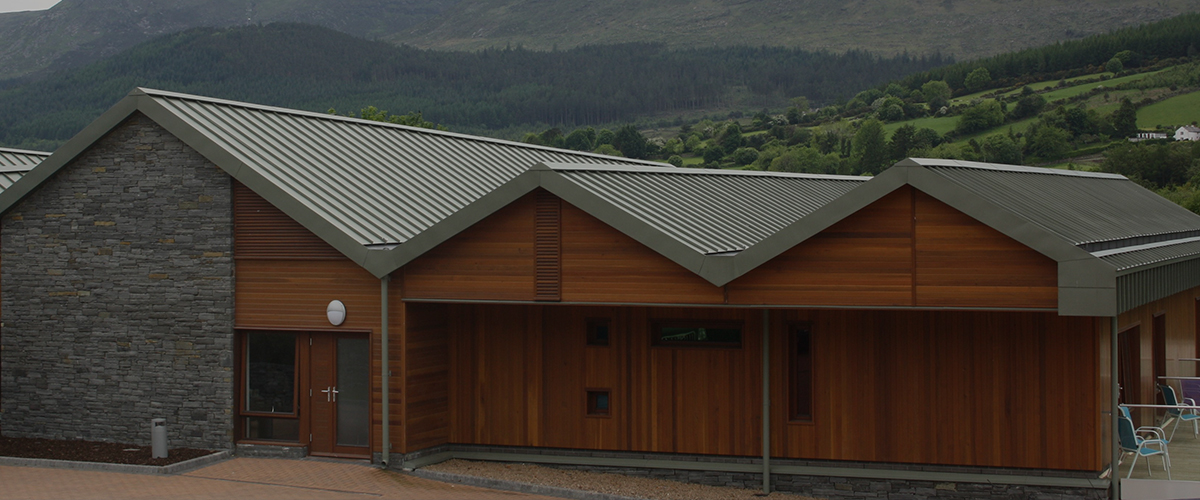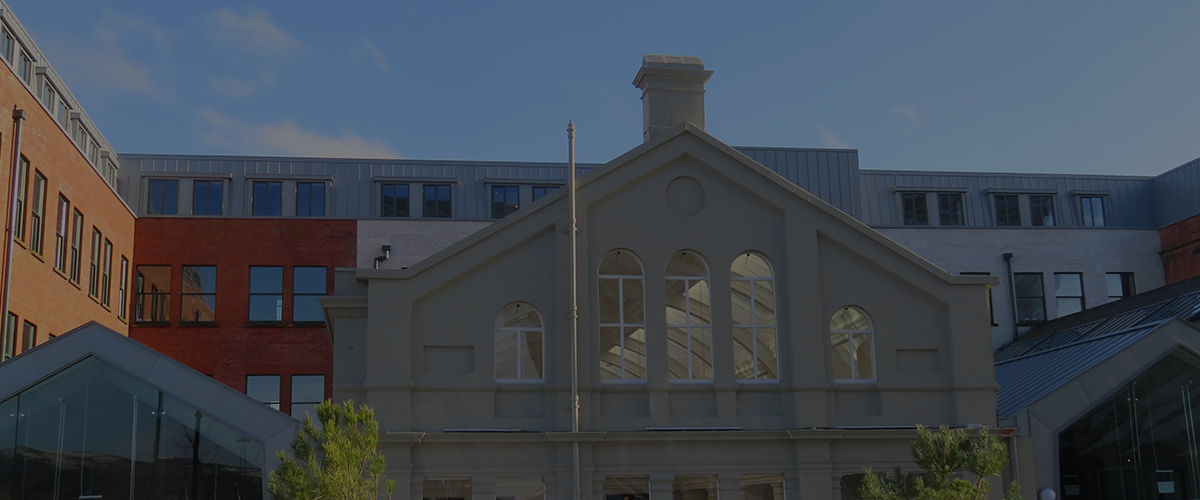 Zinc Metal Roofing and Cladding Materials…
ALM HM Ireland are the UK and Ireland's largest stockist of VMZINC, Rheinzink and Zintek Sheet and Coil for roofing, Façade cladding and matching metal rainwater systems.
VMZINC offer 9 different standard finishes for sheet and coil. VMZINC NATURAL ( Bright ), QUARTZ, ANTHRA, AZENGAR, and the standard PIGMENTO range, which encompasses BLUE, RED, GREEN, BROWN & GREY. The PIGMENTO range is now also available in BESPOKEcolours. For BESPOKE PIGMENTO, a sample and a RAL colour should be submitted in order to assess feasibility.
PIGMENTO is achieved by rolling transparent colour pigments into the zinc surface which are then bonded using an organic coating. VMZINC also offer a similar coating on QUARTZ and ANTHRA for coastal projects or areas where air pollution or high salt content may affect external building materials. This product is known as VMZINC STRAT. All of the above finishes are available with VMZINCs PLUS Coating. VMZINC PLUS is and underside protective coating which allows zinc to be installed on substrates that historically were not possible. Total warm roofing using zinc is possible thanks to VMZINC PLUS. Further to the sheet and coil, matching Rainwater systems such as PLULINE D and RWS P in Natural, QUARTZ & ANTHRA are also stock items at ALM HM Ireland. VMZINC also offer Bi Lacquered (factory painted zinc) in Copper Green, Macao Brown, Dark Brown, Gold, Sky Blue, Off White and Slate Grey for sale through ALM HM Ireland.
Zintek offer natural bright zinc, and 6 variations of colour finish. These are Rock Grey, Mediterranean Blue, Lagoon Green, Antique Red, Earth Brown, Rock Grey and Graphite Black.
Rheinzink offer Natural Bright zinc, and 2 pre-weathered colour finishes, known as the Pre Patina Range. The colours are Blue Grey and Graphite Grey. These finishes are available with Rheinzink's PRO BACK underside coating which allows installation of the zinc onto a warm ( non vented ) roof. Furthermore the Rheinzink Colour Line range consists of 5 lacquered finishes over high quality Rheinzink material. The colours are, Pearl Gold, Blue, Tile Red, Moss Green and Nut Brown. Interieur Line is another offer from Rheinzink specifically for interiors and is available in Blue Grey and Graphite Grey.
Zinc as a roofing or cladding material is long-lasting, malleable, flexible, virtually maintenance free, aesthetically pleasing and suitable for all roof pitches over 3 degrees. As well as straight forward up and over roofing, Zinc can be formed to take curved and angular design offering great freedom of expression.
The traditional standing seam system allows long strips of zinc to be assembled by forming a single or double folded seam on the upstands. Double fold is always used for roofing, single or double fold can be used for cladding. The zinc arrives on site in coil or sheet form. It is then run though a profiling machine. Once profiled the metal is laid on continuous decking and anchored using stainless steel fixed and sliding clips (or Warmfast Clips) allowing the metal to move freely and independently of the substrate. This method is ideally suited to large roofing areas, and this style of roofing readily adapts to almost any design. It is well suited to areas with harsh climates, as it provides maximum water and wind resistance and is reasonably easy and very cost effective to install.
Zinc shingles can be used for roofing providing the pitch is 14 degrees or more which offers a more decorative solution. However, consideration should be given to the local climate before employing this style, as with any shingle installations, they are designed to effectively shed water, not repel it.
Rolled cap is a traditional longitudinal assembly technique involving timber battens and capping strips. The zinc sheets and long zinc strips are held in place by a zinc batten clip supporting the peripheral upstands. From a design standpoint, it provides expression of strong contours, shadow effects and urban character. From a construction standpoint, installation is straightforward, with the ability for easy dismantling for any repair or changes required.
It is critical when installing zinc metal roofing and cladding, that it coordinates with other building components ensuring no contact or run off issues. It is essential to use trained and experienced installers, with architects and designers taking care to understand the metal using the appropriate substrate and vapour barrier, insulation and framing support systems for the desired design.
When placed in contact with zinc, some products can have detrimental effects on the appearance and/or structural integrity of the zinc. There are no known issues with zinc in combination with metals other than copper and mild steel. Contact between zinc and copper in the presence of an electrolyte (such as water) creates an electrolytic reaction which will lead to corrosion of the zinc and subsequent failure of the roof or wall. Therefore, run off from a copper surface to a zinc surface must be avoided under all circumstances. It is undesirable for Zinc to come in contact with mild steel also, due to similar electron transfers between the metal resulting in zinc surface corrosion which can occur on the external or internal surface depending on where contact takes place. If externally, warning signs such as discolouration will appear. If internal it may not become apparent until perforation through the external skin appears. As a general rule, water should not be allowed to run from a higher potential metal onto a less noble metal.
Whilst the run off from cured limestone onto zinc material is acceptable due to the active, aggressive ingredients become inactive, wet limestone, limestone dust and gypsum dust that can be generated during cutting operations can react with zinc in the presence of water and form a superficial coating. The zinc surface must be cleaned of any limestone and gypsum dust immediately on contact otherwise there is potential for it to be left with permanent staining. It's also possible the metal could have been attacked by the lime leaving a pock marked surface. Careful and considerate construction practices will negate the amount of dust created. That said, zinc and limestone can be installed adjacent to one another, for example, numerous limestone buildings in Paris, the World's largest market for zinc in construction, have zinc protective flashing located between floors.
Acceptable contact products for zinc include lead which has had patination oil applied to prevent milky run off (run off doesn't affect the zinc but can leave a stain), aluminium (painted, anodized), galvanized steel, stainless steel and compatible woods including pine, spruce, scotch pine, and poplar. Cured hard woods can also be used – see thermowood online. Unacceptable contact products and run off for zinc include but are not limited to; uncured timbers with a PH of minus 5, brick acid cleaners / any acidic products, copper, Steel (sawn metal swarf), Bitumen, wet lime, lime and gypsum dust. Please always refer to the manufacturers manuals for more info.
Providing a zinc roof has been installed to the manufacturers requirements adhering to their details and avoiding all unacceptable contact and run off issues, a zinc roof can last up to 100 years in a rural environment, 40 to 70 years in a coastal environment, 40/60 in Urban and 30 /40 in an industrial environment. With the constant reduction in air pollution, the life expectancy of zinc roofing is constantly increasing.
Throughout its life a zinc roof requires no cleaning, in fact, the self forming patina is best left alone as this constantly regenerates ensuring that the roof stays clean and uniform in colour.
Please click on a specific supplier below for further information.
"A Positive Partnership –

Through excellent work ethics and unparalleled service ALM

HM

Ireland have become leaders in our field.

"