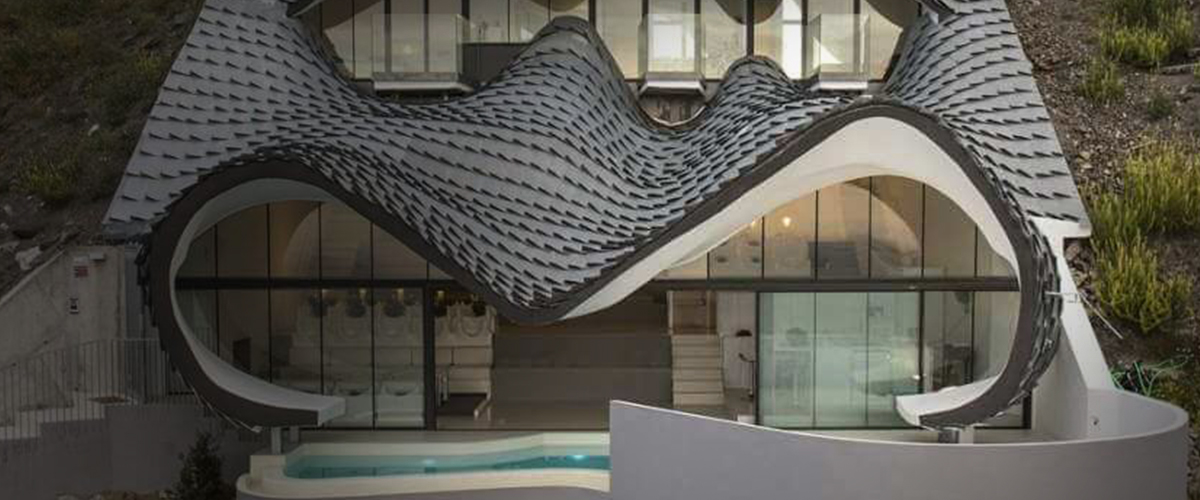 elZinc®
Creating building envelopes with elZinc®
offers up a world of architectural possibilities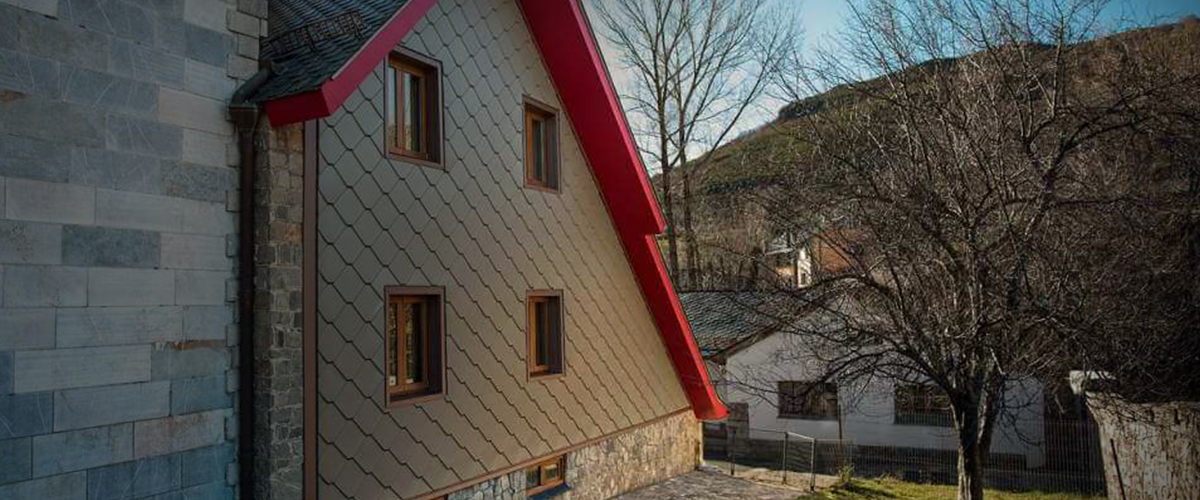 Established in 2006, Asturiana de Laminados, SA by virtue of its elZinc brand, has become one of the world´s main producers of rolled zinc for architectural metal cladding.
The use of the latest technologies in casting, rolling, slitting and cutting coupled with the implementation of the most rigorous quality control protocols, allows elZinc to better the tolerances established in the current European and American standards, namely EN988 and ASTM B-69.
Our success is founded upon a constant strive to improve and satisfy the market´s most demanding requirements. Thanks to the work carried out in R&D&I, we offer a wide range of roofing and cladding products and finishes, and are already present in more than 40 countries.
More than 120 professionals place their expertise at your disposal, providing customized technical and commercial assistance aimed at construction professionals that may require it in any part of the world.
Zinc cladding and roofing allows a great deal of freedom when designing. The elZinc Alkimi® aesthetic finishes give character and authenticity to your architectural projects.
Manufactured from elZinc® Natural, according to EN988 and ASTM B-69 standards, through a unique surface treatment carried out with elZinc technology and know-how, the elZinc Alkimi® range respects and maintains intact the zinc´s original properties. Zinc cladding and roofing contributes to create a unique style and confers undeniable aesthetic value to buildings. Used alone or combined, the shades that compose elZinc Alkimi® – currently the widest on the market – reveal the shapes, the volumes and the textures of architecture.
elZinc Rainbow® is available in a range of natural, warm and attractive graded colours in red, blue, green, black, gold and brown. It is rolled titanium zinc which complies with the European standard UNE-EN 988. elZinc Rainbow® is achieved by applying mineral pigments to our pre-treated zinc. The 35µm organic coating is a very attractive and durable finish that provides additional protection against corrosion. Its subtle, versatile shades are suitable for all types of architecture, opening up exiting opportunities for designers. The shimmering, iridescent effects of elZinc Rainbow® combine modernity and tradition, to be enjoyed by all. Like all elZinc® products, the elZinc Rainbow® range ensures high quality, lasting results. elZinc® has also developed a process* which allows it to offer custom colours. Don´t hesitate to ask about personalized finishes.
*conditions apply
Whether for new-build or refurbishment projects, prefabricated elZinc® tiles are a great solution for wall cladding and for weathering roofs pitched over either 25º or 45º (depending on the type of tile used).
Our five types of shingles, made of elZinc® zinc-titanium (EN988 standard), lend themselves to all architectural styles, harmonising perfectly with the surrounding materials.
elZinc's® range of tiles are available in every elZinc® surface finish.
elZinc is proud to present a complete range of rainwater drainage solutions which are available in four different finishes and respond to a wide range of technical and aesthetic requirements.
The gutters and accessories in this range, in addition to the complementary profiles and roof flashings, are produced using elZinc zinc titanium which is manufactured in accordance with the requirements of standard EN988.
These elements are suitable for all weather conditions and their high level of resistance to corrosion helps to ensure the longevity and integrity of the buildings that they are fitted on.
The timeless quality of elZinc elements means that they look at home installed in any type of building.
"A Positive Partnership –

Through excellent work ethics and unparalleled service ALM

HM

Ireland have become leaders in our field.

"